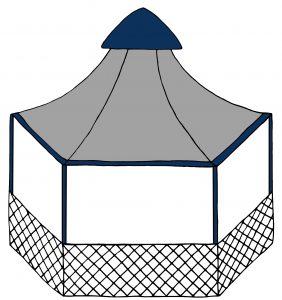 Community bandstands were a central part of life in the late 19th and early 20th century, at least until recordings and then the wireless brought entertainment into our homes.
Our Bandstand Beauties project is learning more about the music that was played in those bandstands across Victoria. We have been discovering works by Victorian composers, published locally and through international publishers. Many local bandleaders arranged and transcribed popular tunes of the day for their own bands. It's been exciting to uncover these in libraries, then restore and perform them.
We've already discovered some great pieces and following that tradition, we have also created arrangements. We'll be recording these as the project continues.
Can you help? We would love to collect photos of current bandstands from around Victoria.
Email bandstand@oakleighband.org.au with your photo and some details about your bandstand.
Please only send photos where you have the copyright, and everyone in the photo has given you permission to publish.
We will be publishing them here – watch this space.
We are trying to collect every bandstand in Victoria.
We gratefully acknowledge the support of the Victorian Government and Public Record Office Victoria for making this project possible.
It's a treat to be able to perform in these beautiful outdoor spaces.

At Caulfield, we may have seen us racing up the steps (slowly) with a cornet (or tuba) in hand. We have performed here in recent years, enjoying the very varied Melbourne weather.