Oakleigh Hall is undergoing renovations so Oakleigh Brass is on the move.
Fortunately, we haven't had to travel far! We are using the wonderful Senior Citizens Hall, right next to Oakleigh Hall.
The first rehearsal of 2020 was great, the second was somewhat damp, with heavy rain cutting out the lights. Prompt work by the Council team to restore electricity meant that we still could rehearse – in the library foyer!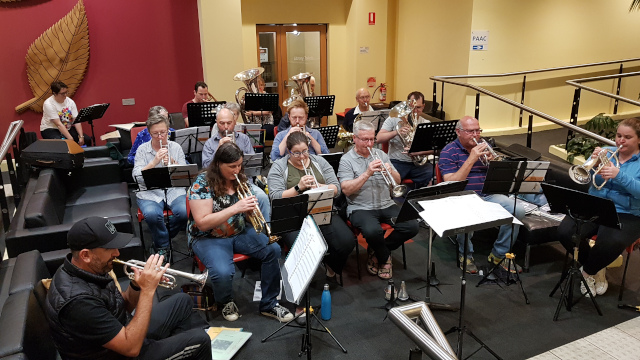 Not too sure how long we will be in this new venue, but we are ready for the challenge.