11th February, 5pm at the Bandstand, Caulfield Park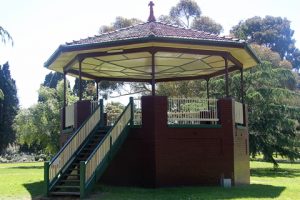 There's a splendid bandstand in Caulfield Park, and the Friends of Caulfield Park host band concerts there. Bring a picnic, maybe a couple of chairs, and come for a sentimental evening of band music as we play love songs for all ages. And there's something for the kids, too.
And while it's not exactly Valentine's day, we're sure you'd prefer to do your own thing on the actual day.